Bus Services Inc., Ohio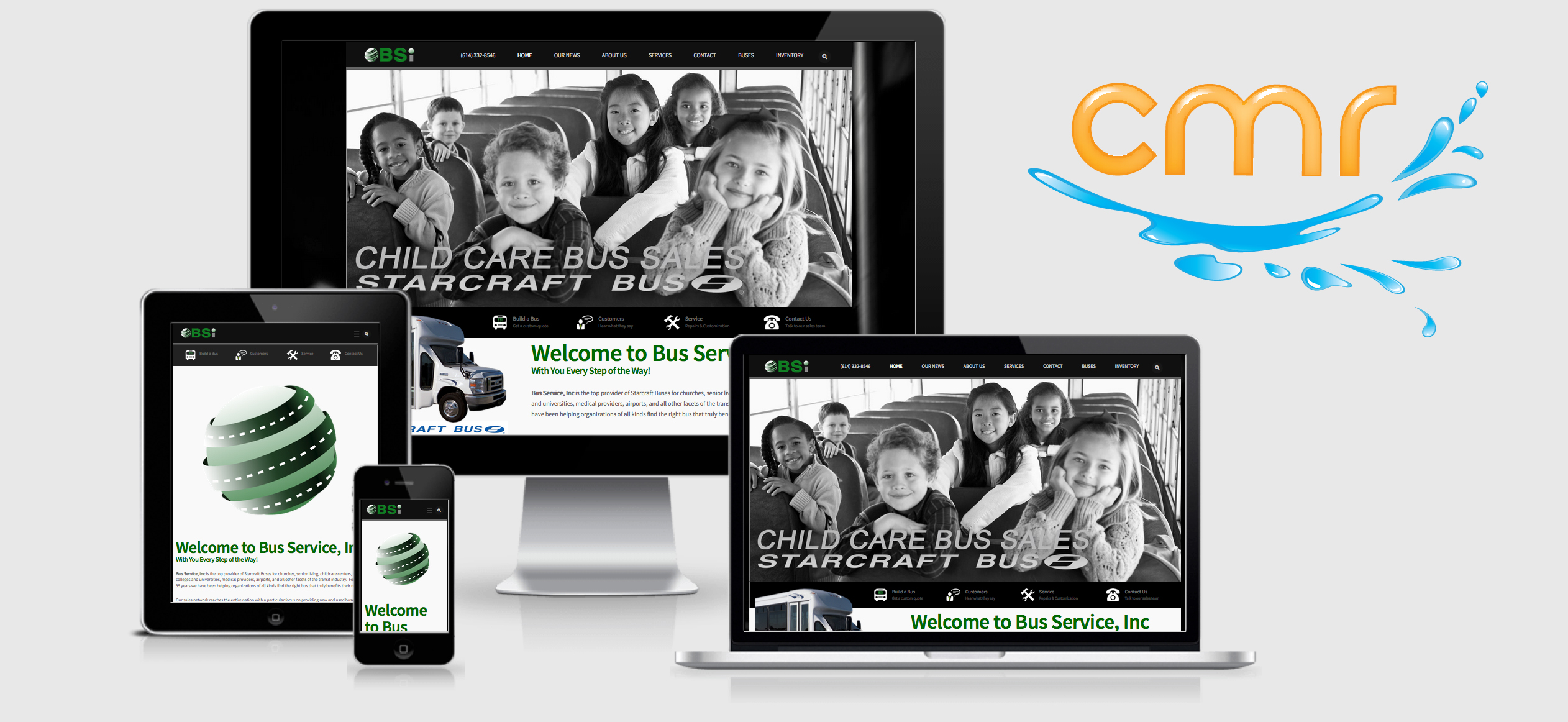 Just launched. Bus Sales Inc. in Ohio is the leading company for Starcraft Bus Sales in the United States. We put together a website for them reflecting their entire business platform from the Starcraft lines of 15 bus models to a reset of their logo and updated their marketing materials for the Starcraft buses. Their service department is quite exceptional, and they are a Jasper Engines & Transmissions Owner Installer website qualifying for Jasper Co-op. This was a very involved website and spanned more than 90 pages at completion. If you are in the market for a shuttle bus from a trusted company, choose Bus Service Inc. WEBSITE LINK
This bus website was quite comprehensive in scope and included setting up a new Twitter Business page, setting up an automated feed to their Facebook Business page, and 4 pages for each of the Starcraft bus models. You will find a new PDF flyer for each of the models with graphics updated by CMR Inc., a video embedded for the Xpress model and multiple pages on their service department.
Thank you, Bus Service Inc., for trusting CMR Inc. to build this integral part of your business marketing program. It was a true pleasure to work with you.
---
Complete Marketing Resources, Inc. (CMR, Inc.) specializes in online marketing, consulting, award winning and functional website design, search engine optimization (SEO), and proprietary content management programming while providing measurable savings and results.
Expect great customer service, fair pricing, and a unique viewpoint. We look at each project with the goals set to achieve results, stay on budget, deliver on time, and most importantly streamline your expenses. Each job is exciting and unique so we work hard to deliver results and the result is a growing business with great customer referrals and testimonials. Read Testimonials READY TO GET STARTED?
GET A CUSTOM QUOTE HERE or contact Marion M Miller, President: (270) 339-4176 | This email address is being protected from spambots. You need JavaScript enabled to view it.