Hopkins County Governent Website Upgrade!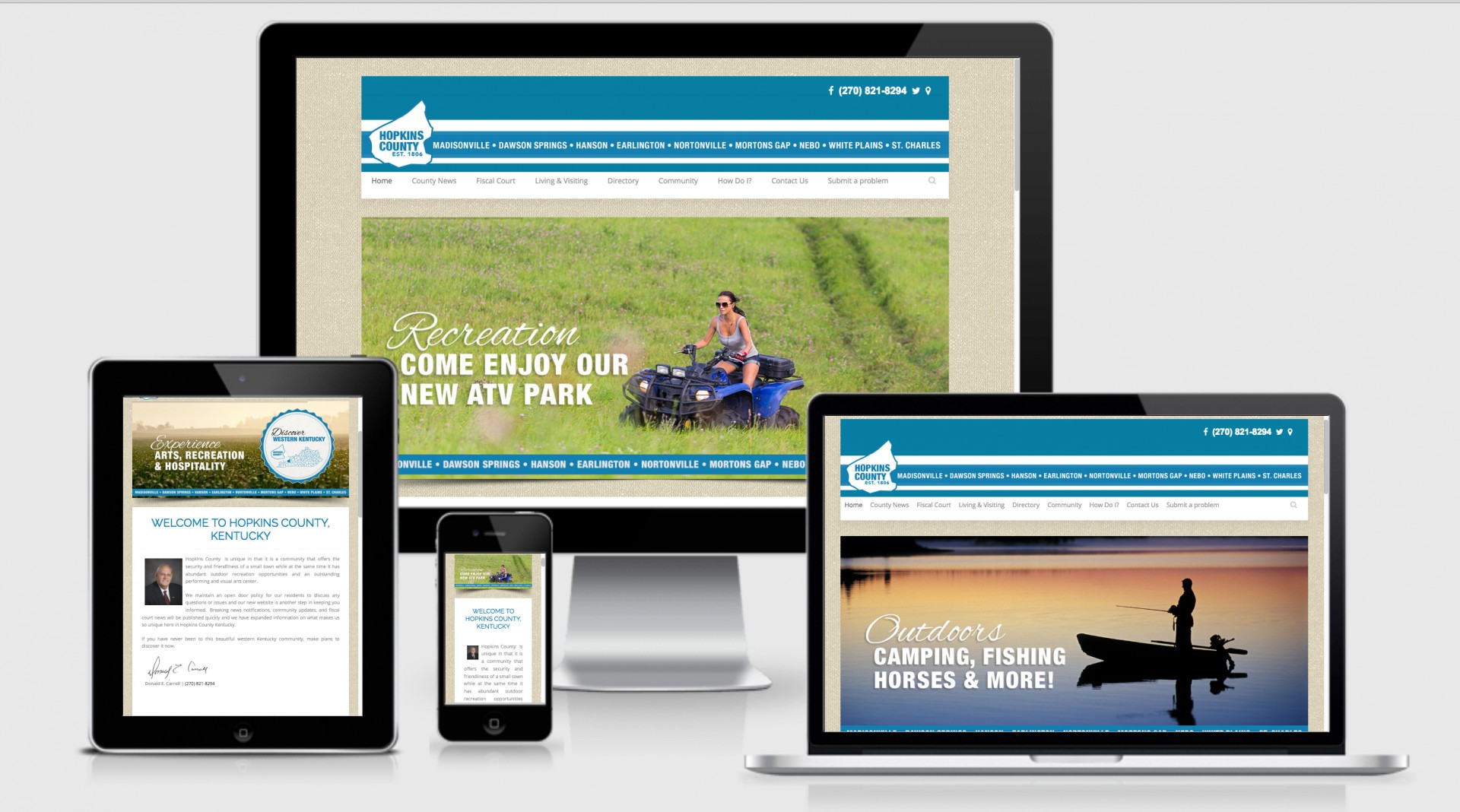 New Website Upgrade! Fully Responsive with our great community features as a destination community highlighted while remaining easy to navigate and including new information on Community Projects like the ATV Park shown on the home page. The new website incorporates the earlier site with upgrades allowing the site to be fully responsive and the Submit an Issue program easier to utilize for our citizens. It is fun and a little we hope you like it as much as the team that worked with us did. The website was last designed and launched by our team 5 years ago and due for some time in the shop so we worked quite a bit on the logistics portion and the style to ensure all the links worked and information was updated.
On a project like this it takes more than a website and marketing company who does a job for a client. The task calls for a team and a collaboration of ideas for future growth and vision for what the website needs to accomplish. Our goals were to make it look better, be more efficient, ensure all the errors were corrected but also to plan for growth. You will find a Photos Gallery that can be used for events, Community News, and Fiscal Court News & Information are now separate to ensure it is easier for you to gain the information you want. Take a look at the website and let us know your thoughts. http://hopkinscounty.ky.gov
---
Complete Marketing Resources, Inc. (CMR, Inc.) specializes in online marketing, consulting, award-winning and functional website design, search engine optimization (SEO), and proprietary content management programming while providing measurable savings and results.
Expect great customer service, fair pricing, and a unique viewpoint. We look at each project with the goals set to achieve results, stay on budget, deliver on time, and most importantly streamline your expenses. Each job is exciting and unique so we work hard to deliver results and the result is a growing business with great customer referrals and testimonials. Read Testimonials
READY TO GET STARTED?
GET A CUSTOM QUOTE HERE
CALL: (270) 245-2365 | This email address is being protected from spambots. You need JavaScript enabled to view it.