Artist Regina Sargeant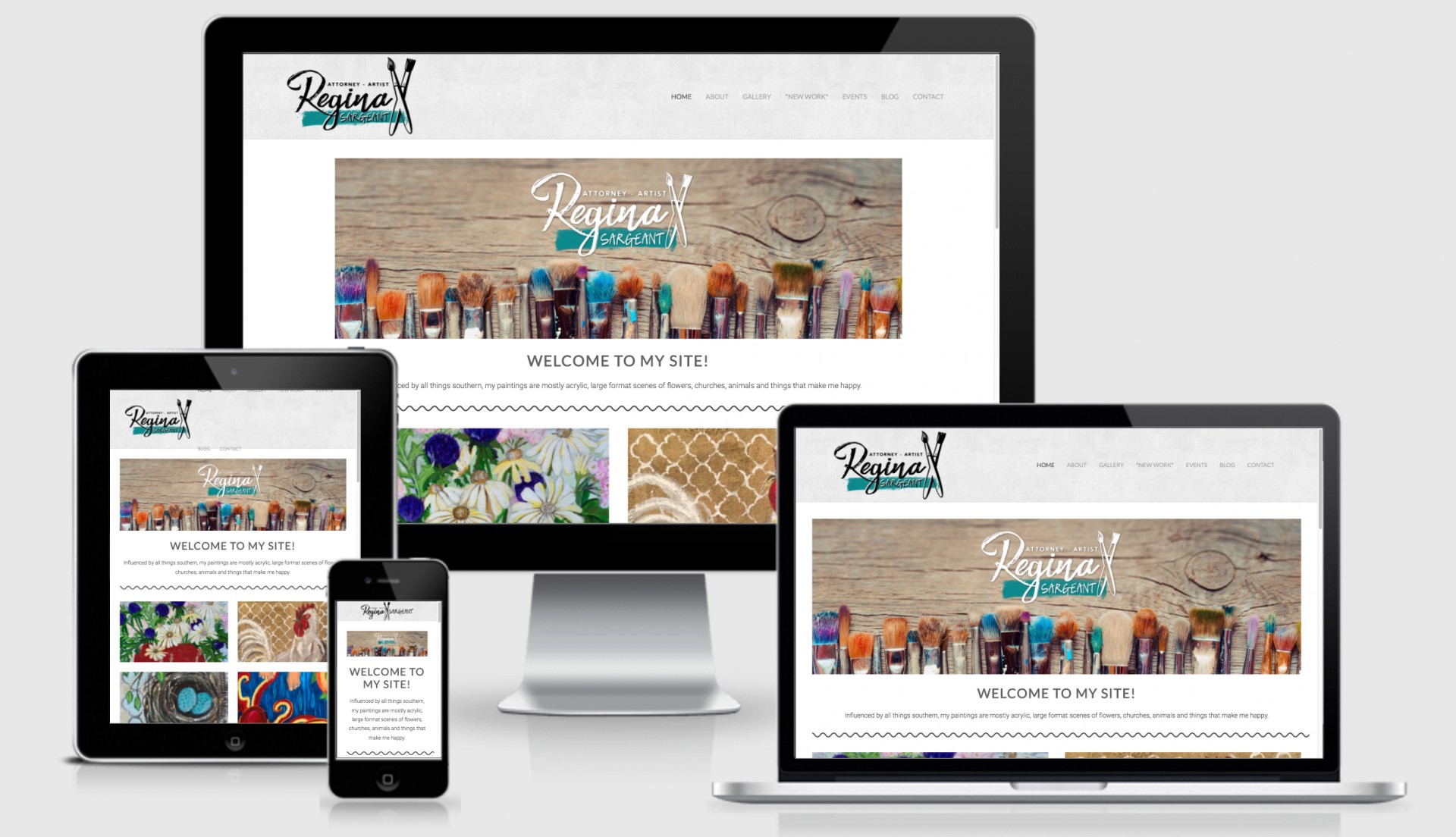 Artist Regina Sargeant after a great career as an attorney turned her attention to what she loved with a passion, art and I am proud to be part of that journey here at CMR Inc in building her website. Her creativity is such that I wanted to bring it to life in a unique way that allowed her to show her vibrant colors and diversity as well as showcase her events and discuss new pieces. The new website does that and gives you a look into the artist, Regina herself. When she saw the website and the response was "I LOVE IT - You Nailed it!!!", we were ecstatic! My team of graphic designers did an amazing job in creating a logo and a look that works for her and the beautiful art that are now gracing homes and businesses throughout not only Florida, Georgia, and Alabama but the entire Southeast and a growing dynamic following! Look for her at art galleries and venues near you and you will see that her personality matches the art. A gracious and interesting lady with a passion for what she does. Thank you Regina for working with us on your new website and logo:
---
Complete Marketing Resources, Inc. (CMR, Inc.) specializes in online marketing, consulting, award-winning and functional website design, search engine optimization (SEO), and proprietary content management programming while providing measurable savings and results.
Expect great customer service, fair pricing, and a unique viewpoint. We look at each project with the goals set to achieve results, stay on budget, deliver on time, and most importantly streamline your expenses. Each job is exciting and unique so we work hard to deliver results and the result is a growing business with great customer referrals and testimonials. Read Testimonials
READY TO GET STARTED?
GET A CUSTOM QUOTE HERE
CALL: (270) 245-2365 | This email address is being protected from spambots. You need JavaScript enabled to view it.