Pro Lawn Care of Hopkins County, LLC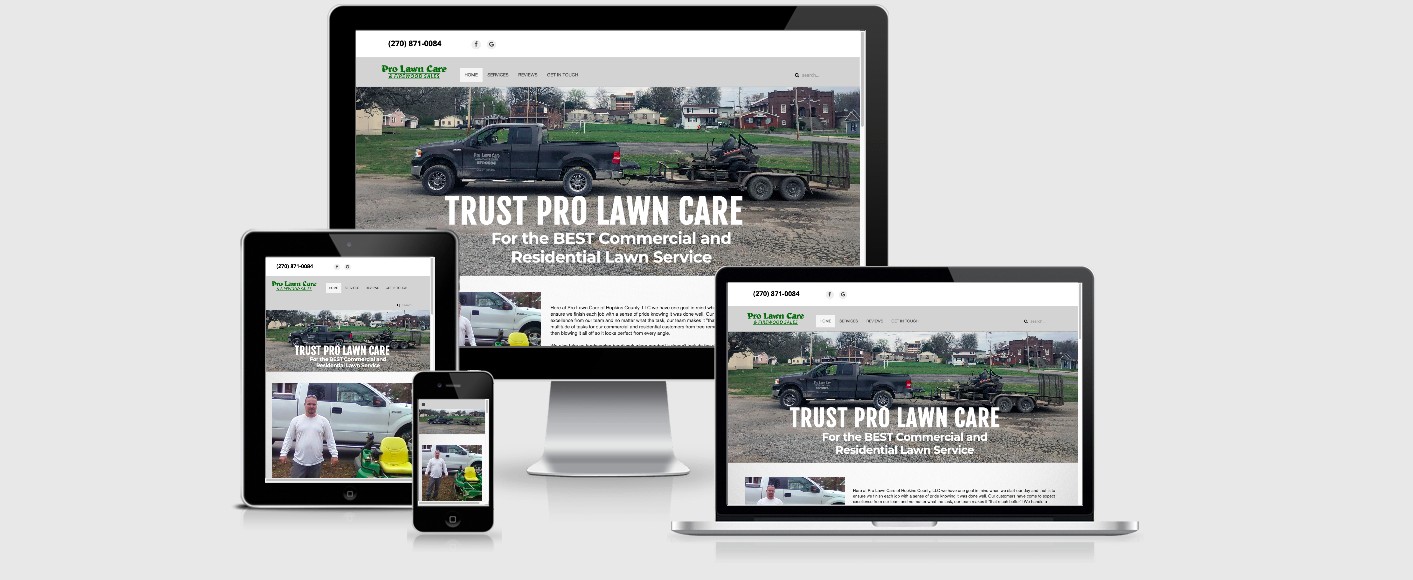 Pro Lawn Care of Hopkins County, LLC is a company based in Madisonville, KY that provides lawn maintenance, firewood delivery, tree removal, and pruning and trimming. We are proud to not only provide them with a website but to use their services as they maintain our lawn for us here at the Waddill School. Thank you for choosing CMR as your website provider, we are excited to continue doing work with you!
---
Complete Marketing Resources, Inc. (CMR, Inc.) specializes in online marketing, consulting, award-winning and functional website design, search engine optimization (SEO), and proprietary content management programming while providing measurable savings and results.
Expect great customer service, fair pricing, and a unique viewpoint. We look at each project with the goals set to achieve results, stay on budget, deliver on time, and most importantly streamline your expenses. Each job is exciting and unique so we work hard to deliver results and the result is a growing business with great customer referrals and testimonials. Read Testimonials
READY TO GET STARTED?
GET A CUSTOM QUOTE HERE
CALL: (270) 245-2365 | This email address is being protected from spambots. You need JavaScript enabled to view it.